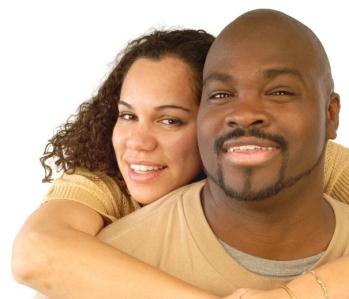 Here's Our Story

This is how we raised our Credit Score over 200 points by deleting bad credit accounts. Now we have a 770!

How I Got Bad Credit

A few years ago, we went through some really tough times. My husband lost his job after the company he worked for went out of business. The bills piled up really fast and we used up our savings. Soon, we were unable to make the monthly payments on our bills. Eventually, all of our credit card accounts were full and then charged-off and sent to collection agencies.

Life became a nightmare for me and my husband. Constant collection calls and endless harassment from debt collectors. Eventually, we had to file bankruptcy and you can imagine the damage to our credit scores.

"We found out quickly that we needed credit repair help!"

When things improved for us we found our dream house and we applied for the home loan. That is when we discovered all of the problems that were showing on our credit report. Unfortunately for us, there was a ton of problems, charge-offs, collection accounts and old bankruptcy filing and even a tax lien.

We thought all those problems were in the past. But they were still on our credit report. And then there were things showing that we didn't know about. Some of it wasn't even our credit, it was someone else's. We found out quickly that we needed credit repair help!

How We Fixed Our Credit

For years we were denied the chance to own a home, buy a new car, or even take a vacation – all because our credit scores were too low for the banks to consider giving us a loan. Getting turned down for loans over and over was frustrating and embarrassing. We couldn't even get a credit card.

A friend told us about Certified Credit Consultants in Goldsboro, NC and how we could clean up our credit report and increase our credit scores. I admit, we were skeptical at first, but after seeing what they did for our friend, we knew we should give them a try.

Calling for Credit Repair Help Changed Our Lives

We called the phone number at the site and spoke to a credit repair consultant who was very friendly and understanding of our situation. He was also very knowledgeable. So, we went ahead and signed up. Boy, are we glad we did! After about 3 weeks, we started receiving letters from the credit bureaus stating that negative accounts had been removed from our credit reports! Let me tell you, after all we had been through that really felt good!


Many consumers do not understand how to solve these issues on their own. Tons of FREE sites and sources are available to assist consumers online, yet many consumers visit these sites, read the information available, and remain confused and have problems understanding the credit system.

When you decide to improve your credit scores for improved borrowing capabilties, Call the Best. Call Certified Credit Consultants. 919.751.1988


"Great guys to work with. They got my scores up 110 points and now I am finally in the home of my dreams. Thanks Guys."
.....................

Kinston, NC


"I didn't realize I had a credit problem until I tried to get a new truck. They ran my credit and told me that they couldn't get me financed until I clean up my credit. I called for an appointment, signed up, and got my scores up in just a few weeks. Driving a new truck now. Thanks."
Garth..Pikeville, NC

4046 US Highway 70 East, Goldsboro, NC  27534


Call Toll Free 1-855-547-3299


"Thank you so much for your help. My credit score has jumped over 60 points in the last 45 days. Because of your in house credit expert, we are now moving into our new house. Thank you again and all yur credit repair experts for making our new home possible."
William C, Dudley NC